Now Hiring – Lead Gardener – Minneapolis, MN
https://landcraft.biz/wp-content/uploads/2019/04/LandCraft-Msp-Landscaping-Now-hiring.jpg
920
600
Landcraft
Landcraft
https://landcraft.biz/wp-content/uploads/2019/04/LandCraft-Msp-Landscaping-Now-hiring.jpg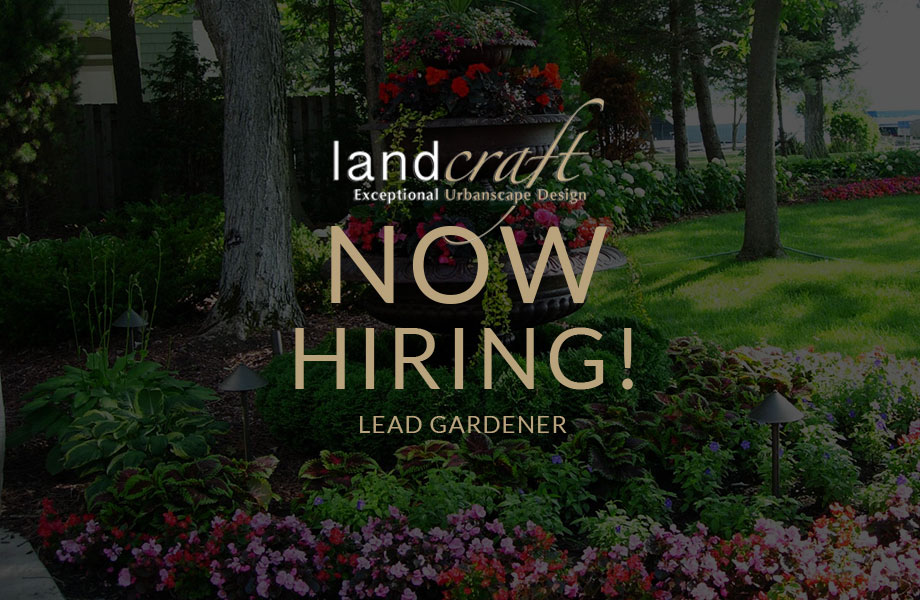 Now Hiring – Lead Gardener – Minneapolis, MN
We are now hiring a lead Gardener  in Minneapolis, MN
Join the LandCraft Crew as a Lead Gardener in Minneapolis, MN
LANDSCAPE CREW MEMBER
Landcraft
Landcraft is a referral based business relying on successful relationships to create exceptional urbanscape designs. We are a design build and garden maintenance company based in South Minneapolis. The majority of our installation projects are small yard residential landscape renewals. We are committed to training, keeping, and valuing quality people to facilitate Landcraft's projects, gardens, clients and crews to be happy and successful.
Job Description
A Landcraft crew member is the part of the communication between client, designer, and team members on each landscape installation. Working with the foreperson to set the pace, while creating a safe and positive work environment. Crew members will be building patio, walls, installing edging, compost, mulch and planting. Keeping the worksite clean and working in all kinds of weather.
Qualifications and Experience
1 year of landscaping experience
Need to have a valid driver's license
Can perform physical labor which would include bending, pulling and lifting 50lbs. or more.
Qualities, Abilities and Skills
Time Management
Attention to detail
Self-reliant and energized when problem solving
Can excel and thrive in an ever-changing fast pace environment