Fall in love with Color – Customize your Fall Container Planter with LandCraft
https://landcraft.biz/wp-content/uploads/2019/09/container-planters-landcraft-minneapolis-landscaping-msp-2-1024x734.jpg
1024
734
Landcraft
Landcraft
https://landcraft.biz/wp-content/uploads/2019/09/container-planters-landcraft-minneapolis-landscaping-msp-2-1024x734.jpg
Fall in love with Color – Customize your Fall Container Planter with LandCraft
Customize your Container Planters this Fall
LandCraft in Minneapolis, MN
The seasons are changing and so should your container planters.  Customize your container planter this fall with LandCraft.  Add color, texture and ensure that each plant will thrive in the fall weather conditions here in Minneapolis, Minnesota.
CUSTOMIZED CONTAINER MAINTENANCE
Option of once or twice per month maintenance visit.
Each visit will include pruning, grooming, deadheading, organic fertilizing, & pest management.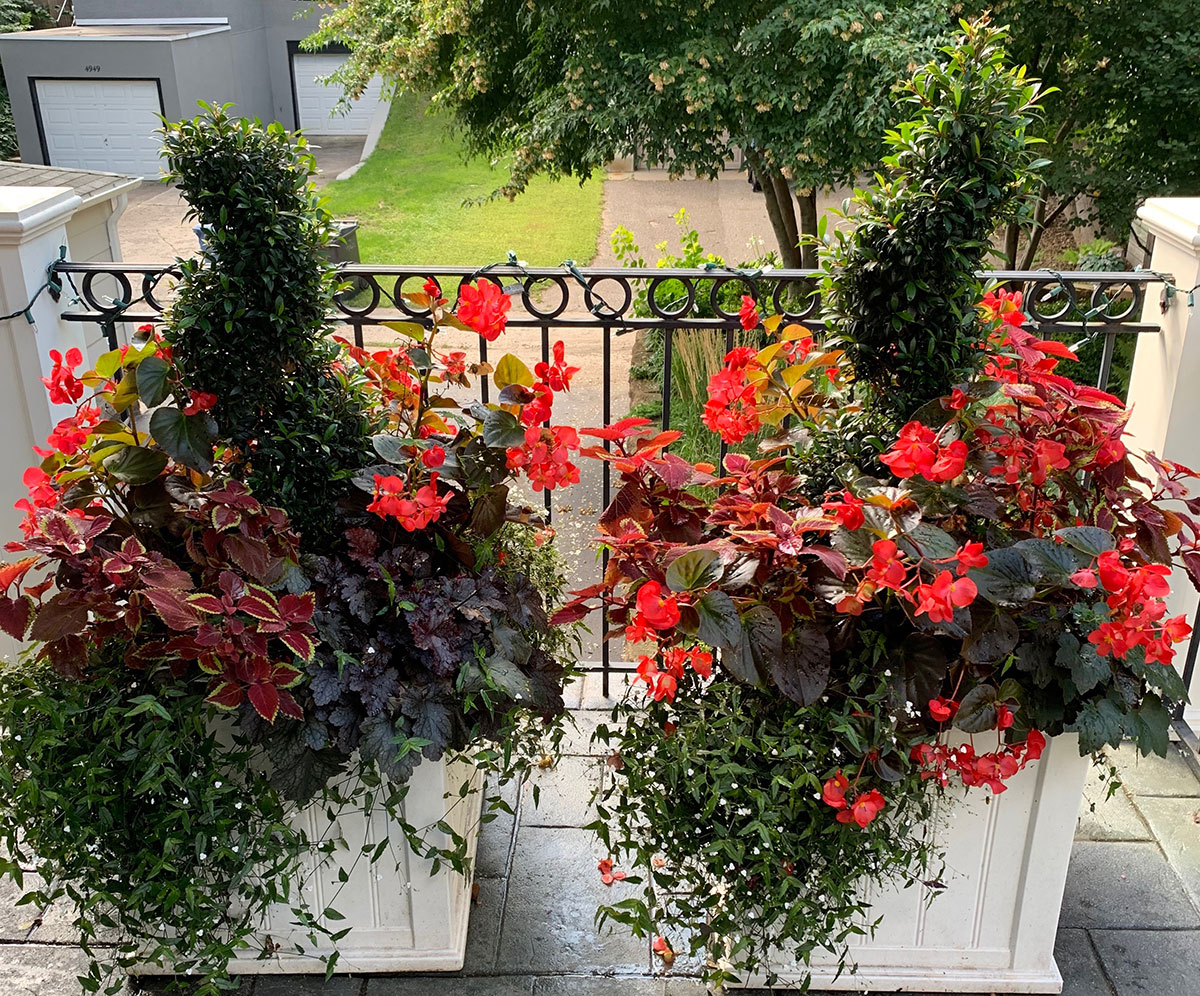 LEAVE YOUR LANDSCAPE TO THE PROFESSIONALS AT LANDCRAFT
CONTACT LANDCRAFT
Landcraft is your local Minneapolis Urban Landscaping company that can work with your budget and give you options on how to give you the backyard you have been dreaming about.  Contact us to learn more about us and to get a quote on your next backyard project.
PHONE: 612-834-8481