Patio Design in Minneapolis, MN
https://landcraft.biz/wp-content/uploads/2021/08/landcraft-landscape-design-minneapolis.jpg
864
648
Landcraft
Landcraft
https://landcraft.biz/wp-content/uploads/2021/08/landcraft-landscape-design-minneapolis.jpg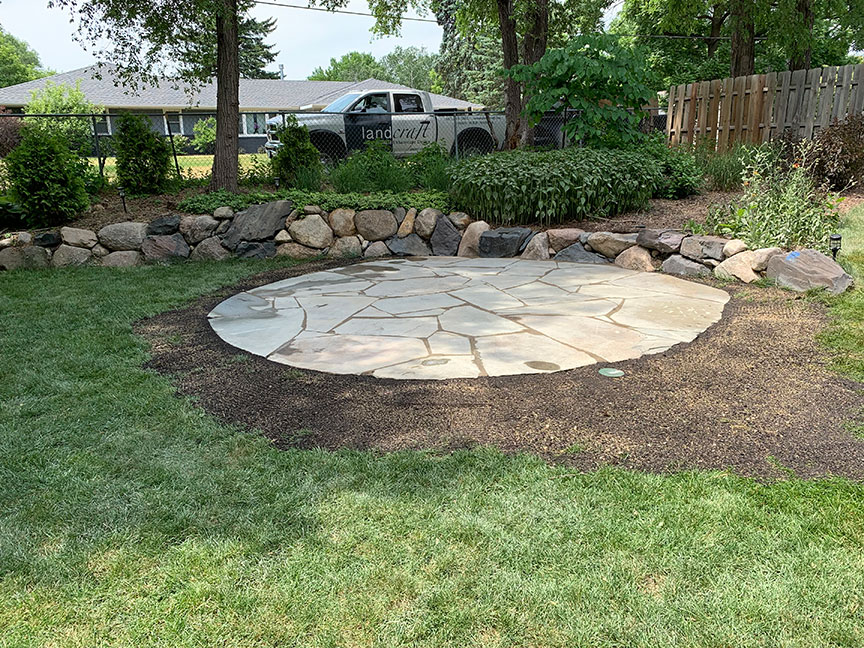 Patio Design in Minneapolis, MN
Looking to re-imagine your backyard by adding in a patio space?
Adding a patio design to your urbanscape in Minneapolis is one of the biggest rewards you can add to your personal life and add value to your home.
Here are our Top Reasons you should add a Patio to your Backyard
1. A Place to Entertain
Whether it is with your family or friends, or maybe just a night to yourself and your pets, a patio is a great place to entertain others or yourself.
2. Add Value to your Home
By adding a patio to your backyard design you are adding equity into your home. You know you will get a return on a patio investment.
3. Indoor/Outdoor Lifestyle at Home
Who doesn't want another living area in your home? By adding a patio design to your backyard you are adding new living area for anyone to hang out in.
4. Creativity in your Custom Patio Design
Create and customize your patio design on any budget.
5. Design Low-Maintenance Outdoor Patio
Customize your maintenance plan with LandCraft to ensure your patio design is not too much work every week to maintain.
LEAVE IT TO THE PROFESSIONALS AT LANDCRAFT
We like to keep our footprint small and concentrate on urban landscape's. Revitalizing the soils and introducing some native plants back into the urban setting. Raingardens and dry creek beds are one of our specialties, as well as reusing existing materials.
CONTACT LANDCRAFT
Landcraft is your local Minneapolis Urban Landscaping company that can work with your budget and give you options on how to give you the front yard you have been dreaming about. Contact us to learn more about us and to get a quote on your next backyard project.
PHONE: 612-834-8481
REQUEST A PROJECT QUOTE
Minneapolis, MN
Looking to get an estimate on one of your outdoor landscaping projects in Minneapolis, MN? Request a Project Quote on our website.