On the Job Site: Front Yard Landscaping
https://landcraft.biz/wp-content/uploads/2019/10/landscaping-professional-minneapolis-minnesota-Landcraft-msp.jpg
720
540
Landcraft
Landcraft
https://landcraft.biz/wp-content/uploads/2019/10/landscaping-professional-minneapolis-minnesota-Landcraft-msp.jpg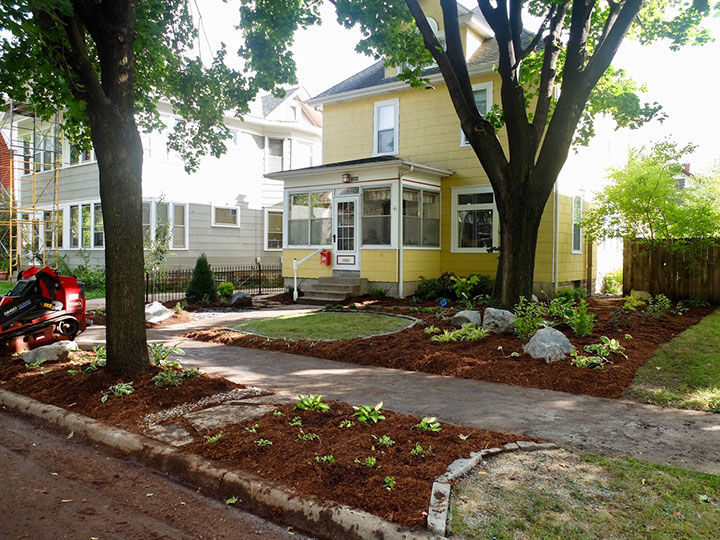 On the Job Site: Front Yard Landscaping
Front Yard Landscaping in Minneapolis, MN
EXCEPTIONAL URBANSCAPE DESIGN

Every outdoor project needs a plan. Let us help you imagine and design your front yard landscaping.
Plants are our specialty. We have been in the landscape industry, in Minnesota, for 22 years. We know what plants thrive in our climate and love to use native plants whenever possible.
Dear Shannon & crew,
Wow! What a transformation in just a few days. So exciting to have our new front landscape. Thanks for your beautiful design. And it was so great working with your crew – they are all incredible guys! Very fun to interact with them and they were so hard working and accommodating of all our requests. Top notch!
Thank you!
Best,
Henrik & Charlotte