Landscaping with Native Plants in Minneapolis, MN
https://landcraft.biz/wp-content/uploads/2021/03/chanmahanta_cropped.jpg
810
540
Landcraft
Landcraft
https://landcraft.biz/wp-content/uploads/2021/03/chanmahanta_cropped.jpg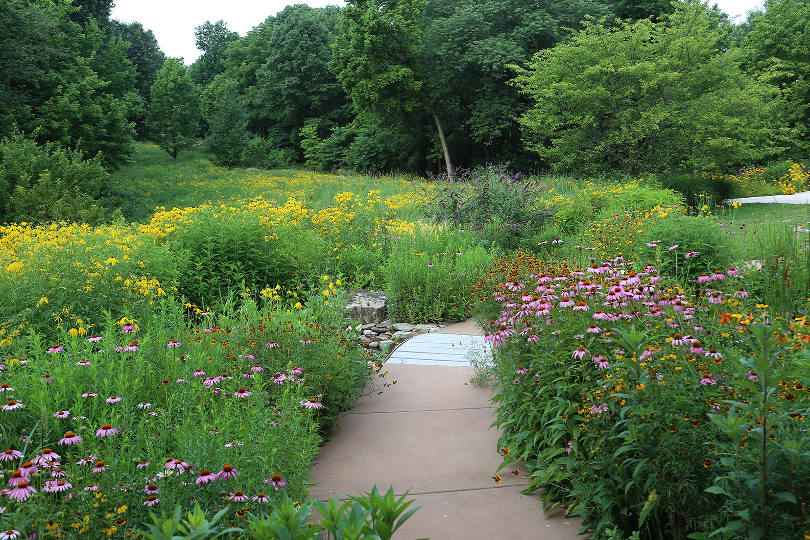 Landscaping with Native Plants in Minneapolis, MN
How to Use Native Plants for Landscaping and Restoration in Minnesota
Defining native

Native plants are plants that occur naturally in a particular region. In Minnesota, plants are considered native if they occurred here at the time of the Public Land Survey (1847-1907), which was conducted prior to and during the early stages of European settlement.
Why native vegetation is important

Native plants are adapted to the local climate and soil conditions where they naturally occur. Native plants work well for many landscaping and wildlife habitat plantings, because once established, they seldom need watering, mulching, protection from frost or continuous mowing. Native plants provide nectar, pollen, and seeds that serve as food for native butterflies, birds and other animals. In contrast, many common horticultural plants do not produce nectar and often require insect pest control to survive. Many native grasses and wildflowers protect soil with their deep and spreading root systems, helping to prevent erosion. Areas with diverse perennial native plantings have less water runoff than ground covers composed of one non-native species such as
For more information about native plant communities, native plant species, and Minnesota ecology, access the web site for the DNR's Ecological and Water Resources Division (www.dnr.state.mn.us/eco).
Read full brochure: https://files.dnr.state.mn.us/assistance/backyard/gardens/native_plant/nativelandscaping.pdf
Read full article: https://www.dnr.state.mn.us/gardens/nativeplants/index.html
Leave it to the Professionals at LANDCRAFT
LANDCRAFT IN MINNEAPOLIS, MN
EXCEPTIONAL URBANSCAPE DESIGN
Every outdoor project needs a plan. Let us help you imagine and design your outdoor spaces.
Plants are our specialty. We have been in the landscape industry, in Minnesota, for 23 years. We know what plants thrive in our climate and love to use native plants whenever possible.
SERVICE YOU CAN COUNT ON.
LandCraft is dedicated to providing you with a design, installation, and garden maintenance plan that is unique to your time and tastes.
Our first priority is to provide timely service, prompt answers to any of our client's questions, and listen to our client's needs. These are the tools for creating a unique design, a worry free installation, and a great after care program for your landscape.
CONTACT LANDCRAFT
Landcraft is your local Minneapolis Urban Landscaping company that can work with your budget and give you options on how to give you the front yard you have been dreaming about. Contact us to learn more about us and to get a quote on your next backyard project.
PHONE: 612-834-8481
REQUEST A PROJECT QUOTE
Minneapolis, MN
Looking to get an estimate on one of your outdoor landscaping projects in Minneapolis, MN? Request a Project Quote on our website.