Attracting Butterflies to your Backyard Oasis
https://landcraft.biz/wp-content/uploads/2021/01/attract-butterflies-minneapolis-mn-1024x768.jpg
1024
768
Landcraft
Landcraft
https://landcraft.biz/wp-content/uploads/2021/01/attract-butterflies-minneapolis-mn-1024x768.jpg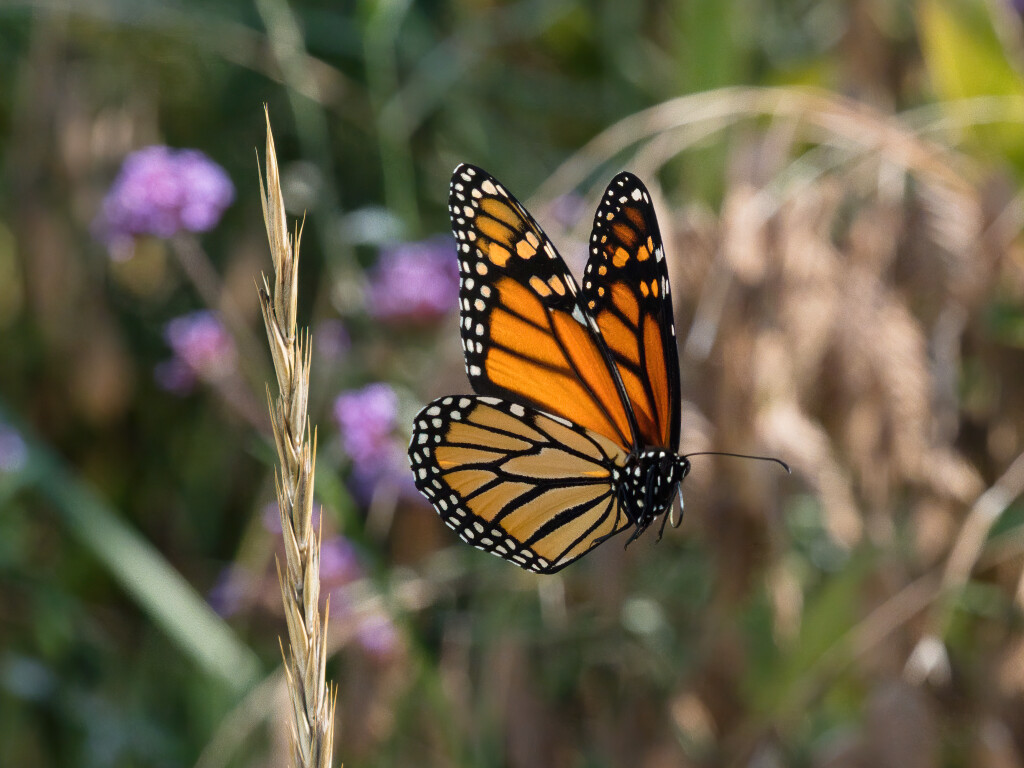 Attracting Butterflies to your Backyard Oasis
Attracting Butterflies to your Backyard Oasis in Minneapolis, MN
We love butterflies!
Attracting butterflies to your home and business might seem easy, but you have to carefully select the right plants, bushes or trees that are zoned properly.  Contact LandCraft to customize your Backyard Oasis in Minneapolis, MN.
Attract butterflies to your Backyard Oasis with these plants:
Buttonbush (Cephalanthus occidentalis)
Dogwood (Cornus spp.)
Firebush (Hamelia patens)
Flowering Currant (Ribes sanguineum)
Glossy Abelia (Abelia x grandiflora)
Leatherleaf (Chamaedaphne calyculata)
Meadowsweet (Spiraea alba and spiraea latifolia)
Mountain Laurel (Kalmia latifolia)
New Jersey Tea (Ceanothus americanus)
Ninebark (Physocarpus opulifolius)
Pussy Willow (Salix discolor)
Sargent's Cranberry (Viburnum sargentii)
Shrubby Cinquefoil (Potentilla fruticosa)
Spicebush (Lindera benzoin)
Sweet Pepperbush/ Summersweet (Clethra alnifolia)
Viburnums (native species)
Virginia Sweetspire (Itea virginica)
Many of the above native plants can also be useful for caterpillars and larval forms of butterflies and moths.
Remember, not all of the above will be native to your particular area. And not all may thrive in your particular garden.  Contact LandCraft to customize your backyard oasis in Minneapolis, MN.
While it is best to choose plenty of native plants for your garden, it is also possible to select non-native species that are not invasive in your area.
Some non-native shrubs to consider as particularly good nectar sources for butterflies are:
Bluebeard (Caryopteris x clandonensis)
Deutzia
Hebes
Lilac (Syringa vulgaris)
Weigela
In addition to planting alternative butterfly bushes in your garden, you should also plant:
Fruit trees – which have nectar-filled blossoms. Fallen fruits will also serve as a food source for butterflies. Trees also provide shelter and a place for butterflies and moths to overwinter.
Climbers – ivy, roses, etc.. (which can provide nectar when there isn't much around, and also serves as a habitat for egg-laying).
Nectar-rich flowers – including plenty of perennial flowers, as well as annuals or biennials.
Perennial herbs (many perennial herbs are great for attracting butterflies – lavender, rosemary, thyme, marjoram, hyssop and more are all great examples)
Contact LandCraft and learn more about why we love butterflies!
LANDCRAFT IN MINNEAPOLIS, MN
EXCEPTIONAL URBANSCAPE DESIGN
Every outdoor project needs a plan. Let us help you imagine and design your outdoor spaces.
Plants are our specialty.  We have been in the landscape industry, in Minnesota, for 23 years.  We know what plants thrive in our climate and love to use native plants whenever possible.
SERVICE YOU CAN COUNT ON.
LandCraft is dedicated to providing you with a design, installation, and garden maintenance plan that is unique to your time and tastes.
Our first priority is to provide timely service, prompt answers to any of our client's questions, and listen to our client's needs. These are the tools for creating a unique design, a worry free installation, and a great after care program for your landscape.
CONTACT LANDCRAFT
Landcraft is your local Minneapolis Urban Landscaping company that can work with your budget and give you options on how to give you the front yard you have been dreaming about.  Contact us to learn more about us and to get a quote on your next backyard project.
PHONE: 612-834-8481
REQUEST A PROJECT QUOTE
Minneapolis, MN
Looking to get an estimate on one of your outdoor landscaping projects in Minneapolis, MN? Request a Project Quote on our website.
Read full article: https://www.ruralsprout.com/butterfly-bush/?fbclid=IwAR0oQHDy7d1o44JIu0U19P0xC5dU7X3kEP_Fi2HHZUShdF2Qz7lvj9iGUWk