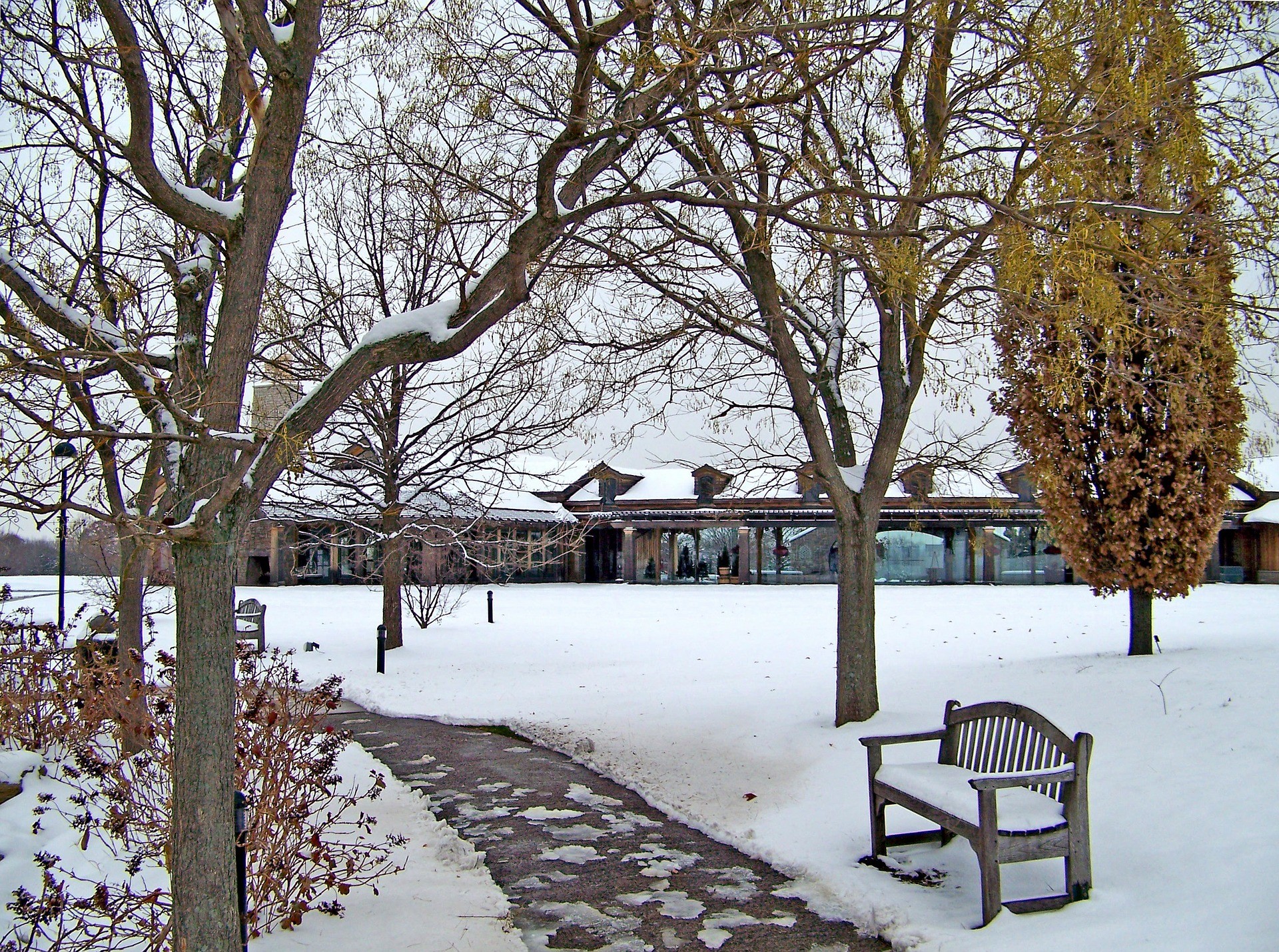 Does Ice Melt Affect Your Landscape?
How does Ice Melt Affect Your Landscape?
After all this record breaking winter season in Minneapolis, MN, we cannot help but start to think about how it affects your landscape.  Are you using Ice Melt products on your outdoor walkways?  Have you ever thought about how it affects your lawn? The ice melt chemicals can take a toll on landscape plants and there are ways to minimize damage.
Here is a list of the common ice melting product ingredients
Magnesium Chloride is environmentally friendly and safer for use around pets. It is effective to -13 degrees.
Sodium Chloride (rock salt) is very inexpensive and works extremely well to about 20 degrees. It is the product most likely to damage plants and pavement.
Potassium Chloride is environmentally friendly and safer for pets. It works to about 25 degrees but its use is becoming somewhat limited due to market demands for potassium.
Calcium Chloride works very fast and is effective to at least -25 degrees. It leaves a brine slush that dries slowly.
Calcium Magnesium Acetate (CMA) is environmentally friendly and works well to 20 degrees. It is primarily used in contractor settings like parking lots and streets.
Quick Facts
Magnesium is damaging to concrete to a greater degree than non-magnesium products.
Do not apply ice melter to wood or concrete that is less than a year old.
Use and store these products according to manufacturer's directions.
How can you prevent damage?
Remove snow first.
Use the proper amount of ice melt and spreading it evenly.
For better traction, do not apply more ice-melt, instead use kitty litter, coarse sand, perlite or some other gritty substance.
Learn more about how Ice Melt and your landscaping: https://www.hgtv.com/outdoors/gardens/planting-and-maintenance/how-ice-melting-products-affect-your-landscape
LEAVE YOUR LANDSCAPE TO THE PROFESSIONALS AT LANDCRAFT
CONTACT LANDCRAFT
Landcraft is your local Minneapolis Urban Landscaping company that can work with your budget and give you options on how to give you the backyard you have been dreaming about.  Contact us to learn more about us and to get a quote on your next backyard project.
PHONE: 612-834-8481